Hi you all!!!
It feels great to be back on blogger! I have been focusing on studying a lot... And I won't be able to blog that much anymore since I'm taking my n's this year. So I will most probably be doing all the picture updates if I am not lazy to type a whole chunk of things on this space. Hahahaha alright, moving on.

Went to csm with my girls after school and guess who I saw!?!?!?!?!??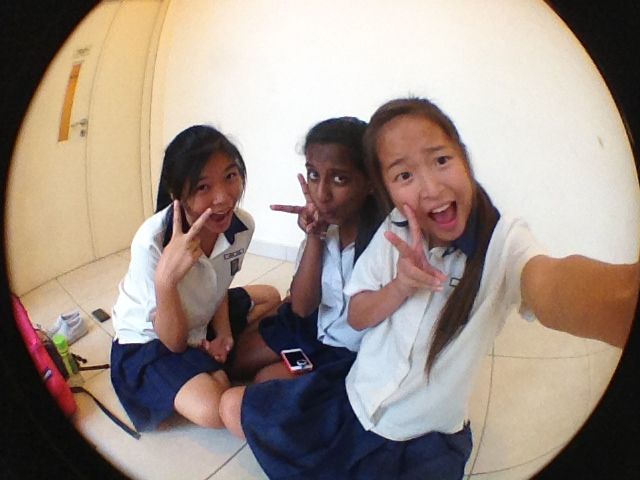 Sentosa and warm bodies with her xoxo <3
Out with bf
Starbucks with my dearest laogong, liyi <3
Taken during camp!
Taken during camp!! During the walk.
Long bus rides with him xoxo
MY LOVE <3
Throwback! I miss my hair and everything... :( I wanna go back to last year :( Damn it, I grew fatter BUT NOT TALLER :((((((
Alright, will be back again to update for the ncc annual camp. Till then xo!!!